Paediatric Care at Grosvenor Gardens Healthcare
At Grosvenor Gardens Healthcare, our esteemed team of consultant paediatricians is devoted to delivering outstanding care for your child, providing comfort and reassurance to your entire family. We comprehend the urgency when your child requires medical attention, and we are dedicated to facilitating their prompt recovery with the utmost regard for their comfort and safety. Serving the London areas of Mayfair, St. James's, and beyond, we maintain clear and thorough communication with you at every stage of your child's healthcare journey.
We offer our exceptional care to both self-pay and private health insured patients.
Our Comprehensive Services Include:
Vaccinations (compliant with both UK and international schedules)
Treatment for routine childhood illnesses
Regular wellness checks, encompassing growth and developmental assessments
From cradle to adulthood, our consultant paediatricians are here to address all aspects of your child's health. You and your child will have the reassurance of seeing the same doctor at each visit, ensuring a strong and consistent doctor-patient relationship.
When your child's health is a concern, we understand the impact it has on your family. At Grosvenor Gardens Healthcare, we provide the utmost in private paediatric care, offering general paediatrics and routine procedures, including childhood vaccinations. We offer quick, convenient access with same-day appointments for urgent check-ups.
Our commitment to your child's health extends from birth to the teenage years, covering assessments for illnesses and concerns. We provide a wide range of private paediatric services, including:
Vaccinations (following UK and international immunization schedules)
Treatment for routine childhood illnesses
Regular wellness checks (covering growth and developmental milestones)
Expert care for skin conditions such as eczema
Evaluation of baby head shape and size, including Plagiocephaly
Addressing concerns related to child development
Management of common issues like constipation, vomiting, diarrhoea, and abdominal pain
Headache evaluation and care
Hospital admission and inpatient care when necessary
Referrals to therapists and other specialists
At Grosvenor Gardens Healthcare, we prioritize rapid results. Diagnostic test results are typically available within a few days, reducing anxiety associated with waiting times. Your consultant paediatrician will provide clear explanations of the results and offer guidance on any recommended follow-up diagnostics or treatments.
If you're seeking a paediatrician in London, you've found the right clinic. Our services encompass various areas of the medical field and are tailored to provide a comfortable and professional atmosphere for our young patients. We understand the sensitivity of your child's health, whether it's related to common paediatric conditions or more complex medical issues, and we are dedicated to delivering personalized, private care.
Step into a world of comprehensive and compassionate healthcare. Book now with Grosvenor Gardens Healthcare – where everyone is heard, understood, and cared for with excellence and empathy.
Discover affordable, transparent gynaecological care at Grosvenor Gardens Healthcare. Explore our competitive fees and pricing – quality care, tailored to every budget. Make an informed choice for your health and wellness today.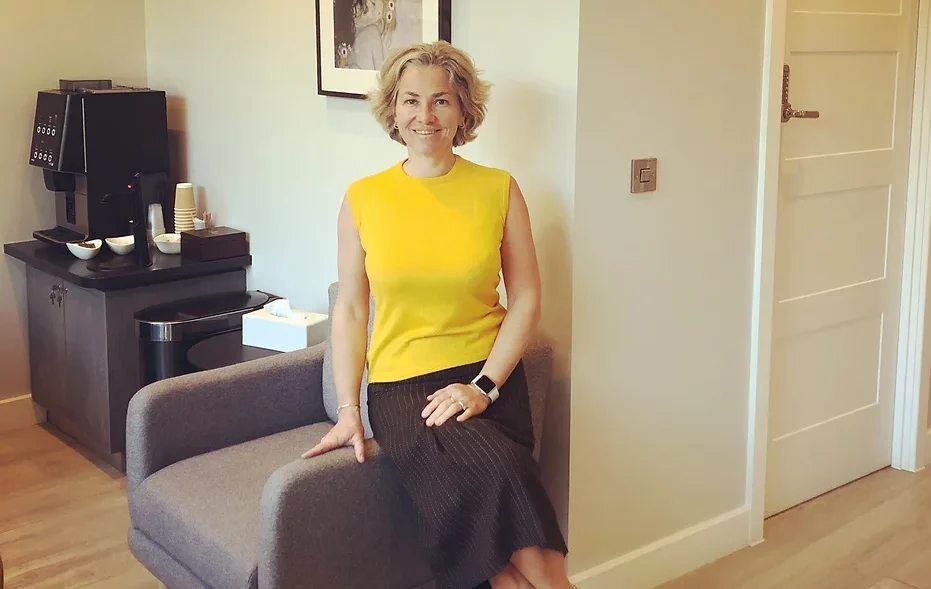 Our team at Grosvenor Gardens Healthcare is a distinguished ensemble of dedicated professionals, each bringing a wealth of experience and expertise to provide unparalleled care. Our specialists in Gynaecology, Maternity, Private GP, Paediatrics, and Ultrasound are committed to offering personalised, compassionate services tailored to your specific needs.
Every member of our team is committed to delivering personalised, attentive care, ensuring that your experience at Grosvenor Gardens Healthcare is both comprehensive and uniquely tailored to your individual health needs. Join us in a journey towards optimal health and wellness, where your care is our utmost priority.