Elevating Women's Health with Comprehensive Pregnancy Ultrasound Services
At Grosvenor Gardens Healthcare, we are dedicated to providing premium-quality care to every patient, with our pregnancy ultrasound service being a cornerstone of our mission. Dr. Berrin Tezcan, our consultant obstetrician-gynaecologist and fetal medicine specialist, brings over 15 years of comprehensive experience to ensure your utmost safety and wellbeing. Our clinic, catering to the London communities from Belgravia to Westminster, ensures that each scan is performed with precision and care, reflecting our commitment to excellence in maternal and fetal healthcare.
Our Range of Pregnancy Scans
We proudly offer the following pregnancy scans to patients from Bromley, Clapham, Wandsworth, and beyond:
Gynaecology Scans:
Pelvic Transvaginal Ultrasound: A comprehensive scan examining your reproductive organs, allowing us to detect any abnormal appearances.
Follicular Tracking Scan: Precisely measuring active follicles to aid in estimating ovulation, enhancing your chances of conception.
Abdominal Ultrasound: An imaging test for organs in the abdomen, including the liver, gallbladder, spleen, pancreas, and kidneys.
We promptly email you the results of your ultrasound report on the same day as your appointment, ensuring you have the information you need for discussions with your referral consultant/GP.
Pregnancy Ultrasound:
Viability Scan and Early Pregnancy Scan: A vaginal ultrasound examination between 6-10 weeks, assessing embryo count and the progress of the pregnancy.
Nuchal Translucency Scan including Harmony Test (NIPT Test): Conducted between 11-13 weeks and six days to date the pregnancy accurately and diagnose various fetal conditions.
Anomaly Scan: A detailed scan at 20-24 weeks, thoroughly assessing fetal development, placental position, amniotic fluid levels, and more.
Cervical Scan (to assess the risk of premature birth): Recommended for those at high risk of preterm birth, including multiple pregnancies or previous cervical surgery.
Wellbeing Scan Including Dopplers / Fetal Growth Scan including Dopplers: Typically performed around 28 weeks to assess fetal growth and health.
3D/4D Scan: Offered between 26 to 32 weeks, providing a captivating preview of your baby's features in motion.
Chorion Villus Sampling – CVS (11 to 15 weeks): Examining placental tissue for chromosomal abnormalities.
Amniocentesis (16 to 34 weeks): Analyzing cells in amniotic fluid to detect fetal chromosomal conditions.
Pregnancy Scans for South London
At Grosvenor Gardens Healthcare, with locations in Belgravia and Dulwich, we are dedicated to providing exceptional healthcare services for women. Our clinics offer a warm and welcoming environment, with a team of devoted professionals who are committed to delivering personalized care throughout your pregnancy journey.
We prioritize your well-being and offer a comprehensive range of services, including gynaecology and maternity care. Our commitment to quality is unwavering, and we ensure competitive pricing without compromising on the standard of care. Whether you are seeking detailed consultations or pregnancy scans in Belgravia or Dulwich, our clinics are here to serve you.
If you are interested in exploring our pregnancy scan services or any other healthcare needs, please feel free to contact our team or conveniently book an appointment online today. Your health and well-being are our top priorities.
Step into a world of comprehensive and compassionate healthcare. Book now with Grosvenor Gardens Healthcare – where everyone is heard, understood, and cared for with excellence and empathy.
Discover affordable, transparent gynaecological care at Grosvenor Gardens Healthcare. Explore our competitive fees and pricing – quality care, tailored to every budget. Make an informed choice for your health and wellness today.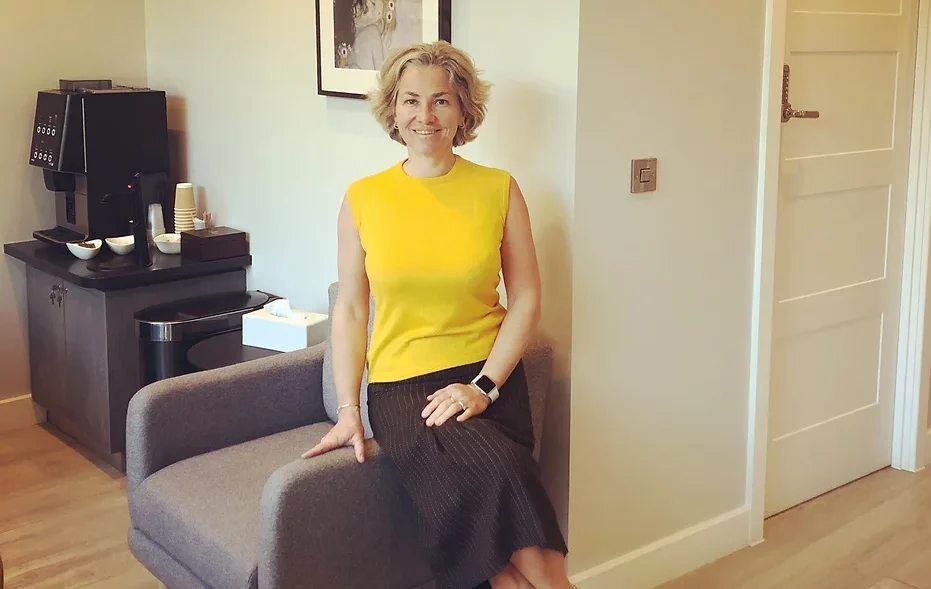 Our team at Grosvenor Gardens Healthcare is a distinguished ensemble of dedicated professionals, each bringing a wealth of experience and expertise to provide unparalleled care. Our specialists in Gynaecology, Maternity, Private GP, Paediatrics, and Ultrasound are committed to offering personalised, compassionate services tailored to your specific needs.
Every member of our team is committed to delivering personalised, attentive care, ensuring that your experience at Grosvenor Gardens Healthcare is both comprehensive and uniquely tailored to your individual health needs. Join us in a journey towards optimal health and wellness, where your care is our utmost priority.